---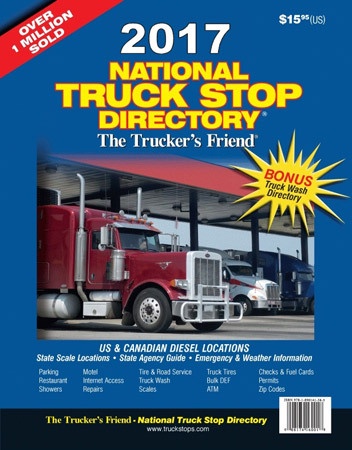 2017 National Truck Stop Directory
---
Nearly 400 pages of maps and truck stop services help professional drivers stay productive on the road.
Our maps list only the towns that have diesel listed in our directory.
Our listings include phone numbers, size of the truck over-night parking lot, whether or not the location has showers, a sit-down restaurant, scales, repairs, etc. We also tell you what fuel cards are accepted.
Listings are alphabetical by city as well as in exit order by interstate.